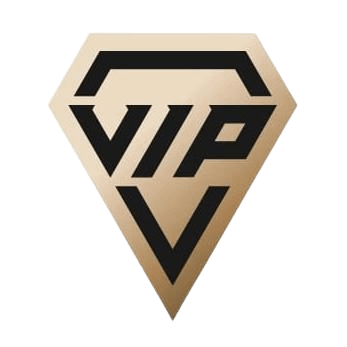 Cricket
In this 5 Cricket game 2 events Bookmaker (Odds) and Fancy (Session) it is Based on Cricket
It is a 5 Over each Match.
Team Scoring more run will be the winner.
Difference of the wickets doesn't matter in result. If any teams 10 wickets fall before five overs that team is all out.
If it is a tie (Difference of the wicket doesn't matter) bets will be cancelled.
1st batting team is given name AUS
2nd batting team is given name IND
It is a 70 cards deck
A * 10 = 1 Run
3 * 10 = 3 Run
2 * 10 = 2 Run
4 * 10 = 4 Run
6 * 10 = 6 Run
10 * 10 = 0 Run
K * 10 = Wicket
After the First inning is finished deck will be reshuffled. In first inning the rates will be given after end of each over.
In 2nd inning for the first 3 – overs rates will be given after end of each over, In 4th & 5th overs rates will be Given after end of each ball…
32 cards A
The deck of 32 cards there is 6,7,8,9,10,J,Q,K
This is a value card game and Winning result will count on Highest Cards total.
There are total 4 players, every player have default prefix points. Default points will be consider as following table.
Player 8: 8 points
Player 9: 9 points
Player 10: 10 points
Player 11: 11 points
In game, every player has to count sum of default point and their own opened card's point.
If in first level, the sum is same with more than one player, then that will be tie and winner tied players go for next level.
This sum will go and go upto Single Player Highest Sum of Point.
At last highest point card's player declare as a Winner.
32 cards B
In 32 cards B there is similar as 32 cards A , but in 32 cards B we had given many other events like
Odd & Even Rates
8 & 9 total and 10 & 11 total rates
In this we had given (Back and Lay rates ) events ( Any 3 black / Any 3 red / Any 2 black and 2 red )
Last one Cards Rates in that you get ( Bet Amt*8 = winnings )
Lucky 7
Lucky 7 is a 8 deck playing cardsgame, total 8*52 = 416 cards.
If the card id from ACE to 6, LOW Wins.
If the card is from 8 to KING, HIGH Wins.
If the card is 7, bets on high and low will lose 50% of the bet amount.
We had given rates of many Events
HIGH and LOW rates
Even & Odd rates
Black & Red rates
We had given Cards Rate in this u can earn ( Bet Amt *11 )
Open Teenpatti
In Open Teenpatti there are Eight Players and One Dealer.
For Example you bet on Player 4 and Player 4 has high card compare to dealer than you win and get money in your account.
Here you can bet on more than one player if you bet more than one player
than that all player compare with dealer if dealer have low card and your
all player have hig card compare to dealer than you win and get money
in your account
1 Day Teenpatti
Pure Sequence ( AKQ, A23, KQJ — 432 Same suit same colour)
Trail or set ( AAA, KKK — 222 three of same rank )
sequence (run) ( AKQ, A23, KQJ — 432 different suit different colour )
colour ( AKJ, AK10 — 532 )
Pair ( AAK, AAQ — 223 two cards of same rank )
High card ( AKJ, AK10 —- 532 )
We had given rates of Player A and Player B BACK and LAY rates so you can bet and win …
20-20 Teenpatti
Pure Sequence ( AKQ, A23, KQJ — 432 Same suit same colour)
Trail or set ( AAA, KKK — 222 three of same rank )
sequence (run) ( AKQ, A23, KQJ — 432 different suit different colour )
colour ( AKJ, AK10 — 532 )